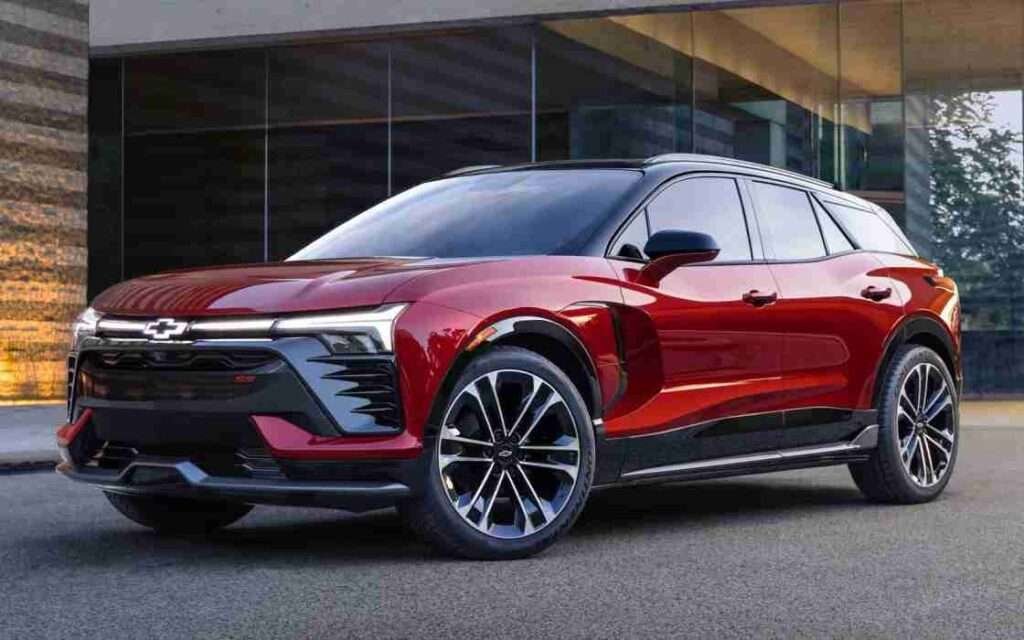 In 2019, Chevrolet revived the Blazer as a two-row mid-size crossover, disappointing original Blazer fans hoping for an off-road capable SUV. As Chevy introduces the SUV with the illustrious name into the world of electric vehicles for 2024, there will be yet another surprise wearing a Blazer badge. If you're disappointed with the Blazer's electrification, take solace in the SS trim, which offers 557 horsepower and is said to reach 60 mph in less than four seconds. The gas-free version is known as the Chevrolet Blazer EV. While the SS appears to be built to compete with vehicles like the Tesla Model Y Performance and the Ford Mustang Mach-E GT, three other less expensive and less potent models will also be offered. The Blazer EV uses General Motors' Ultium battery technology, and the RS trim, which Chevy claims will travel about 320 miles on a single charge, will have the greatest range. 
What's New for 2024?
The Blazer EV will be a brand-new model within the Blazer family with a distinctive exterior and interior; it won't be a gas Blazer with an EV propulsion system. The mid-range 2LT and RS models will go on sale in the summer of 2023, making four trim levels available. The top-spec SS trim will follow shortly after that, going on sale before the end of 2023. Beginning in early 2024, the 1LT trim will be the least expensive option.
Pricing and Which One to Buy – Chevrolet Blazer EV
| TRIM | PRICE (MSRP) |
| --- | --- |
| 1LT | $44,995 |
| 2LT | $47,595 |
| RS | $51,995 |
| SS | $65,995 |
Chevrolet Blazer EV Price
The price of 2024 Chevrolet Blazer EV will range from $44,995 – $65,995. To extend the Blazer's maximum driving range, we'd choose the RS. Cool 21-inch wheels, a power-operated hands-free rear liftgate, heated and ventilated front seats, a heated flat-bottom steering wheel, and an illuminated Chevrolet bowtie logo are all standard sporty-looking models. 
EV Motor, Power, and Performance of Chevrolet Blazer EV
Chevrolet has not yet disclosed the 1LT, 2LT, and RS models' horsepower ratings, but the top-of-the-line. SS model will be available with a 557-hp electric drivetrain with standard all-wheel drive. Chevy claims the model will reach 60 mph in less than 4.0 seconds. While 2LT models can be ordered with either front- or all-wheel drive, the 1LT is only offered with a front-wheel drive configuration. It's odd that the RS model offers all-wheel drive as an option but comes standard with either front- or rear-wheel drive.
Range, Charging, and Battery Life
Chevy hasn't provided much information regarding the size of the battery packs that will be available on the Blazer EV. Still, we know that the RS model will have the highest EPA-estimated driving range of the line-up at 320 miles. The base 1LT model travels about 247 miles on a single charge, while the 2LT and SS trim promise to have a range of 293 and 290 miles, respectively. Chevrolet claims that the Blazer EV can add 78 miles to its capacity at a charge rate of up to 190 kW in 10 minutes when using a DC fast charger.
Fuel Economy and Real-World MPGe
The Blazer EV's fuel economy ratings haven't been disclosed yet, and they most likely won't be until the SUV sells in the summer of 2023. When we have the opportunity to test the Blazer EV, we'll do so on our 75 mph highway fuel economy route and update this article with our findings, including the observed driving range.
Interior, Comfort, and Cargo of Chevrolet Blazer EV
The Blazer EV is a strictly two-row vehicle, and images show an interior design theme that is sporty and complements the aggressive exterior styling of the SUV. Round vents flank the dashboard, and Chevrolet has chosen a two-tone black-and-red colour scheme for the RS and SS trims. However, we anticipate that a more subdued appearance will also be offered for those who don't like a flash. Both rows have enough legroom, but we found the headroom lacking when we had a chance to sit inside a pre-production SS model. When we have an opportunity, we'll use our carry-on suitcase test to gauge the Blazer EV's cargo capacity and update this article with the results.
Infotainment and Connectivity of Chevrolet Blazer EV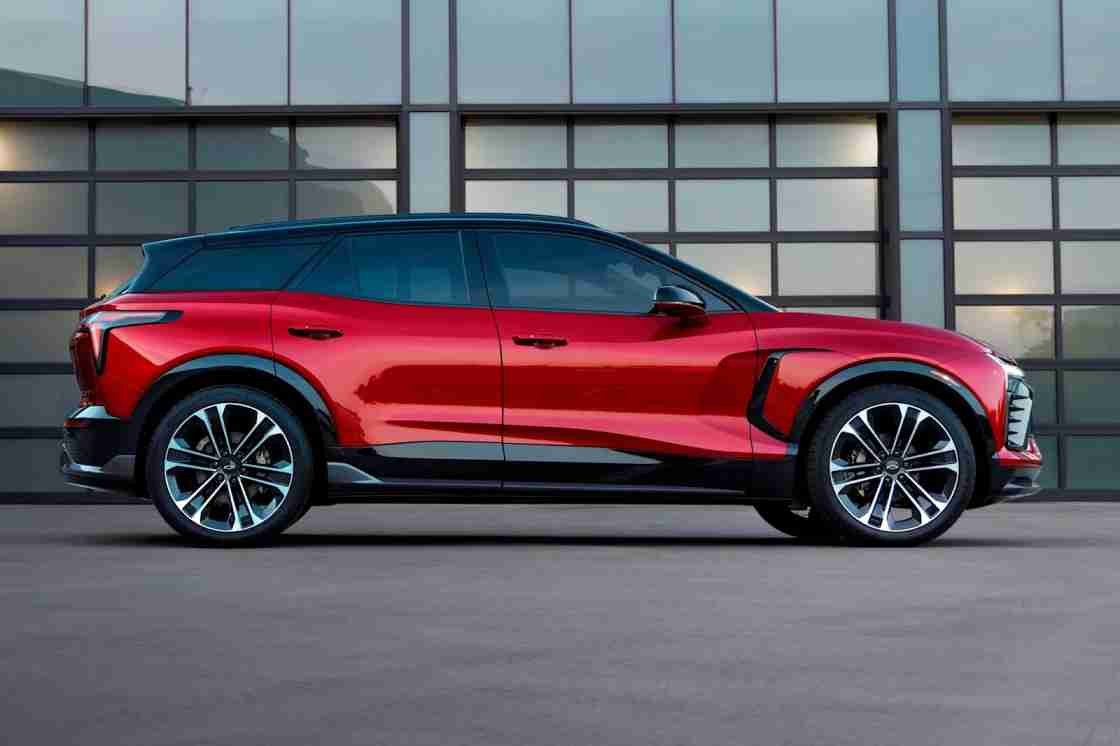 Physical controls for the climate control system and a volume knob are located on the left and bottom of the large 17.7-inch infotainment display, a standard feature on all models. Gauges and other driving information are presented to the driver on a secondary 11.0-inch display. Chevrolet has not provided any information regarding the infotainment system in the Blazer EV, but we assume it to be the most recent Android Auto-based system from GM. Numerous standard connectivity features, including Apple CarPlay, Android Auto, and an onboard Wi-Fi hotspot, are what we anticipate seeing.
Safety and Driver-Assistance Features
In addition to automatic emergency braking, lane-keeping assistance, and a parking assist feature, Chevrolet bundles various driver assistance features as standard equipment. Additionally offered is GM's Super Cruise hands-free driving system. Essential safety elements include:
Pedestrian detection standard automated emergency braking. Lane-keeping assistance and a standard lane-departure warning. Available hands-free driving mode for adaptive cruise control.
So far, we have only seen a teaser and a picture of the car. A few days ago, the CEO of revealed the reveal date. Stay tuned to Auto Tech Portal for more automobile related content. 
Also don't forget to follow us on Instagram.