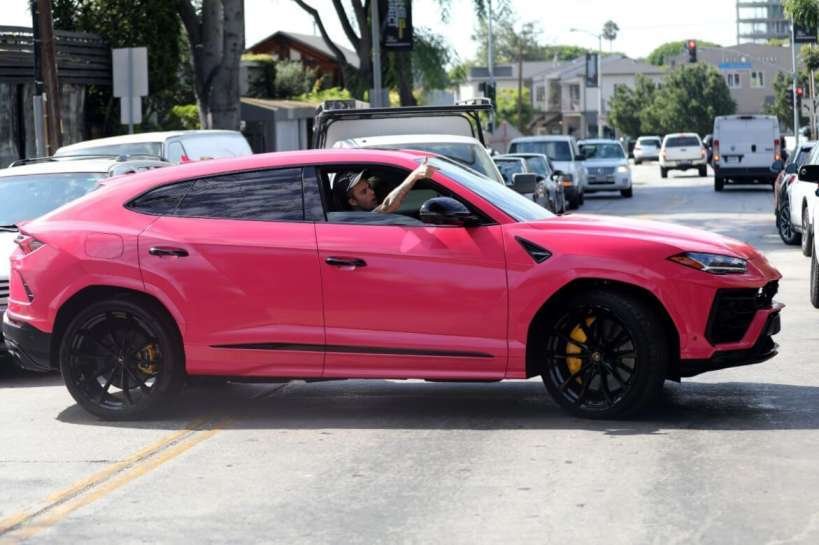 Justin Bieber's car collection is massive and worth millions of dollars, and he has recently added a brand new pink Lamborghini Urus to it. Justin Drew Bieber, better known as Justin Bieber, is a Canadian singer, songwriter, and record producer. Bieber was born on March 1, 1994. (28 years old). He is extremely wealthy and well-known around the world, with over 277 million Instagram followers. His net worth is estimated to be in excess of $300 million dollars. It goes without saying that if you're this wealthy and famous, your car collection will be spectacular. Finally, Justin has nearly every luxury brand in his garage, including Rolls-Royce, Lamborghini, Cadillac, Ferrari, Aston Martin, and many others.
Justin Bieber Adds A Pink Lamborghini Urus To His Garage
A Lamborghini is the only car that can take your eyes for a daydream and your mind for a thrill at the same time. Especially if it's the craziest SUV which cost a quarter of a million and still be termed as "entry level". With its Italian DNA, the 2023 Lamborghini Urus certainly carries that audacity; it's a breed to watch. Underneath is a raging 641 horsepower twin-turbocharged V8 and a smooth 8-speed automatic transmission. Urus was named one of the world's fastest SUVs, which makes Justin Bieber's Pink Lamborghini even more insane. The last thing you want because of its sharp, aggressive, and wild looks inherited from its much more expensive Lambo cousins.
Furthermore, it is a work of art, and especially a Lamborghini. So the best raging experience is built into its DNA. It's quick, fast, wild, sharp, and offers some of the best driving athleticism you'd expect from a Lamborghini, which is equally important. With all the versatility of an SUV, this vehicle performs like a supercar. From the outside to the inside, the Urus is one of the most badass cars in terms of performance and practicality.
Also checkout Jay Leno's Car Collection – 181 Cars & 160 Bikes | Net Worth $452 Million.
Don't forget to follow us on Instagram.