The French Montana Car Collection is a vast, crazy expensive thing with cars like Bugatti and many more. Karim Kharbouch, who was born on November 9, 1984, is a Moroccan-American rapper who goes by the name French Montana. SAL&CO manages him. The artist currently has a net worth of about $20 Million.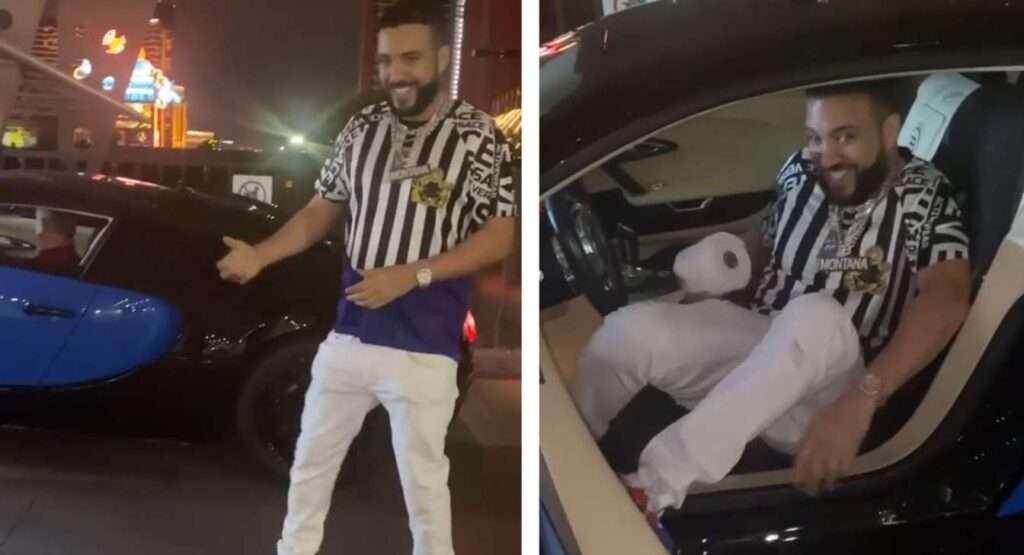 1. Bugatti Veyron – French Montana's Car Collection
He took delivery of this 2010 Bugatti Veyron 16.4 Grand Sport Vitesse in 2019, even though he already had one (one Veyron is great, but two? Man, this guy is crazy) by having a party to celebrate his recovery after being in the hospital. Montana bought this Bugatti Veyron for $1.5 million. It has an 8.0L quad-turbocharged W16 engine that makes a whopping 1001 hp and over 1200 Nm of torque. This car can go from 0-60 mph in just 2.5 seconds and has a top speed of 250 mph.
2. Rolls Royce Wraith 
The next car on the list is a well-known Rolls Royce. The Wraith from Rolls-Royce. It has a 6.6L twin-turbocharged V12 engine making 624 hp and 820 Nm of torque. This beast can go from 0-60 mph in just 4.5 seconds and as fast as 155 mph. The price of this Rolls-Royce Wraith is more than $330,000.
3. Rolls Royce Cullinan – French Montana's Car Collection
If you put the same amount of power as a Rolls Royce into an SUV with more comfort and luxury, you get another Rolls Royce. The Rolls Royce Cullinan has a 6.7L turbocharged V12 engine with 563 hp of power and 850 Nm of torque. It can go from 0-60 mph in 4.8 seconds, has a top speed of 155 mph, and costs more than $330,000.
4. Laraki Epitome 
This car is based on the Corvette C7 chassis and is powered by a 7.0L quad-turbocharged Corvette V8 engine from GM (General Motors). It has been tuned to produce more than 1750 hp (1200 with standard fuel, 1750 with Octane 110 mixed with standard fuel), which is crazy since this car was first shown in 2013. And said to be able to go as fast as 205 mph. And only one of these was ever made, which I doubt very much because I've only seen it on French Montana's car. This Laraki Epitome cost a hefty $2.5 million (I told you this guy was crazy), and that's the end of his collection for now.
Also Read
Sam Bankman Fried's Car Collection – FTX Founder Sam's Cars
Millie Bobby Brown's Car Collection | Stranger Things Star Cars