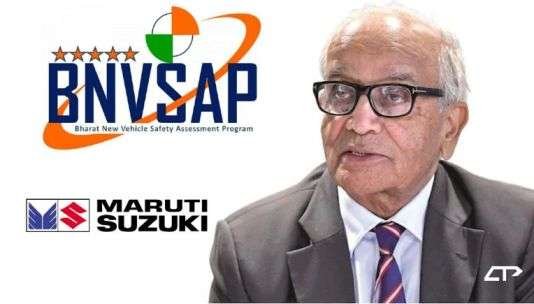 Crash tests are an Integral part of Car buyer mindset these days. People are now finally aware about how important safe cars are. In the world We have Euro NCAP, ASEAN NCAP, Global NCAP, Australian NCAP, Japan NCAP, Latin NCAP, Korean NCAP, China NCAP, IIHS for USA and now finally India is stepping in with Bharat NCAP.
What is NCAP
NCAP stands for New Car Assessment Program. All these agencies and upcoming Bharat NCAP simulate real-time crash conditions in a controlled environment where high-tech dummies with a plethora of sensors are used to assess various parameters. After this all the cars are rated on the scale of 1 to 5 stars (where 1 being the worst and 5 being the best).
Maruti Suzuki's Response to Bharat NCAP Being Mandatory
Being the underdog is safer cars for India initiative, Maruti Suzuki has been putting strong opposition against every car being tested by Bharat Ncap. After Nitin Gadkari, Union minister of road transport and highways, approved Bharat NCAP, Maruti Suzuki Chairman RC Bhargava expressed his concerns regarding this new development.
According to Maruti Suzuki Chairman RC Bhargava, India is a completely different market than Europe where crash test ratings are a benchmark. He also added that this new benchmarking system in India will only benefit "rich people" and will not provide better transport for two-wheeler buyers. These developments from Maruti Suzuki came at the time when Indian Government is trying to implement a standard testing protocol across all manufacturers and its portfolio.
Bharat NCAP – Boon or Bane?
Well apparently it seems that Bharat NCAP will be a big headache for Maruti Suzuki as they were already struggling with Good build quality. Now with Bharat NCAP coming in the picture, safety will be a cornerstone in Indian car sales. Instead of coming with baseless concerns, Maruti Suzuki should be thinking about how to improve their cars.
Bharat NCAP is indeed an amazing move by the Indian Government and is surely a Boon for the Indian consumer. Now the people of India will know what they are getting into. This move will push companies like Maruti Suzuki to perform better like Tata Motors and Mahindra.
Also Checkout TOP 10 SAFEST CARS IN INDIA RATED BY GLOBAL NCAP February 2022