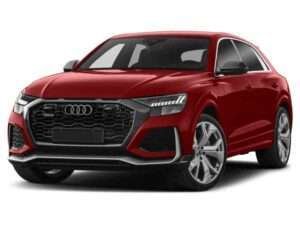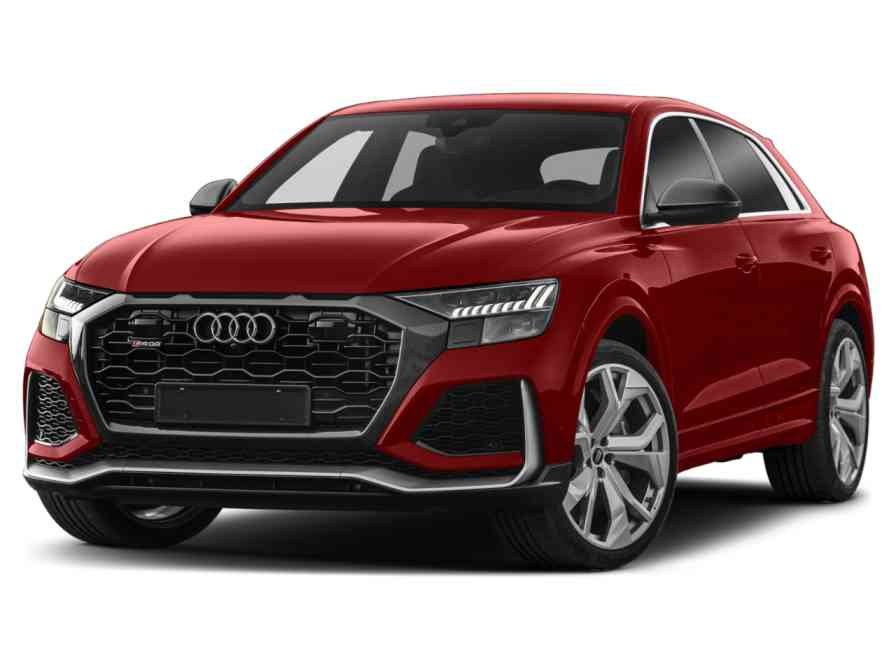 The RS Q8 is the pinnacle iteration of Audi's top SUV model, the Q8, and Audi reserves the RS badge for its highest-performance automobiles. Although the RS Q8 shares a 4.0-liter twin-turbocharged V-8 engine with the less powerful SQ8, it stands out because of its staggering 591 horsepower and aggressive styling. The RS Q8's performance is breathtaking and almost as spectacular as its much more costly brother, the Lamborghini Urus, which shares many internal parts. Similar to previous Q8 variants, this one has a tech-forward interior with many upscale materials like plush leather and faux suede. The RS Q8 isn't cheap, costing well over $100,000, but it lives up to its lofty price as a luxury-performance SUV that can do it all.
Rear window electrically operated sunshades are now a standard feature, and there will be additional Nappa leather on the inside for 2023. There is now a park-assist system available with the Executive package.
Pricing
Although the RS Q8 has a six-figure price tag, its performance, style, and feature set make it worthwhile if you like trendy SUVs. All RS Q8 vehicles have a 17-speaker Bang & Olufsen sound system, 22-inch wheels, a standard adjustable air suspension system, and heated and cooled front seats.
Performance of 2023 Audi RS Q8
Compared to the SQ8, which has 500 horses and 568 pound-feet of torque, the RS Q8 features a twin-turbocharged 4.0-liter V-8 engine that generates 591 horsepower and 590 pound-feet of torque. The RSQ8's engine is mated to an eight-speed automatic gearbox, Quattro all-wheel drive, and a 48-volt hybrid system that operates in the background to increase fuel economy. With a disguised RS Q8 prototype, Audi broke a record at the Nürburgring racing track in November 2019. When we tested the RS Q8, it accelerated to 60 mph in 3.2 seconds, lagging the much more costly Urus by just 0.1 seconds.
Fuel Economy of 2023 Audi RS Q8
The RS Q8's EPA fuel efficiency estimations are a pitiful 13 mpg city and 19 mpg highway. That is the cost of the RS Q8's incredible performance. However, the RS Q8 did outperform with a 23 mpg score in our actual 75 mph highway fuel efficiency test.
Interior
Although it features some unique trim pieces and sportier, more forcefully bolstered front seats to keep you in place when cornering, the five-seat RS Q8's inside is mostly the same as the Q8's. Additionally, there are a few RS logos scattered everywhere. With the same passenger and baggage capacity as the standard Q8 model, adults can comfortably fit in both rows of seats with ample legroom and headroom. During our tests, the Q8 could fit eight carry-on bags behind the back seat and 23 in total with the rear seat folded.
Infotainment
Specific RS-specific displays on the dual-touchscreen MMI interface and Audi Virtual Cockpit digital gauge cluster may display data including torque and power output, lap times, and g-forces. Apart from that, we anticipate the Q9 will include the same technology as the Q8, such as standard Android Auto and Apple CarPlay integration, a 4G LTE Wi-Fi hotspot, navigation, and SiriusXM satellite radio.
Conclusion
The 2023 Audi RS Q8 is an ultra-high-performance luxury SUV with everything an Ideal SUV should have. Consisting of top-notch features with Audi's engine is a car above perfect. Stay tuned to Auto Tech Portal for more automobile-related content.
Also checkout 2023 BMW 4-Series Gran Coupe | Specs, Review, Performance & Pricing